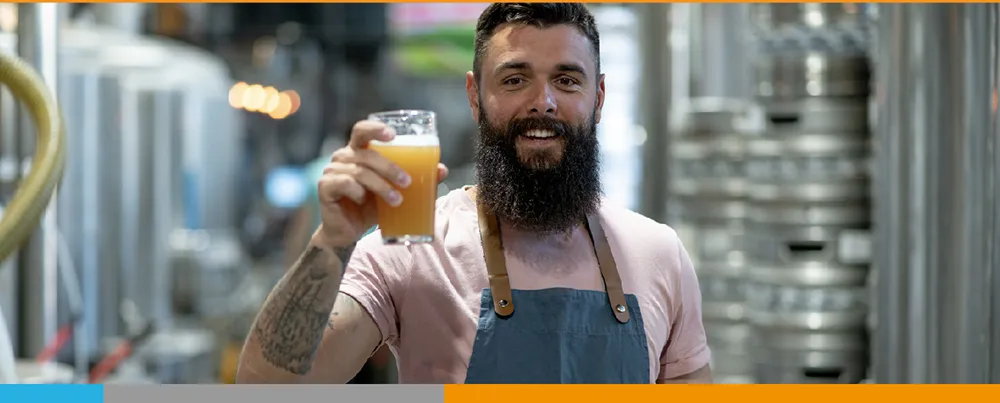 Flexible Testing Workflows and Solutions to Suit
By using test solutions from PIKA Weihenstephan, we can help ensure your products are of the highest quality and any anomalies are detected early to allow you to respond appropriately and quickly. Our portfolio combines traditional testing methods using FastOrange®, along with molecular testing solutions for spoilage and identification to help increase sensitivity and reduce time to result.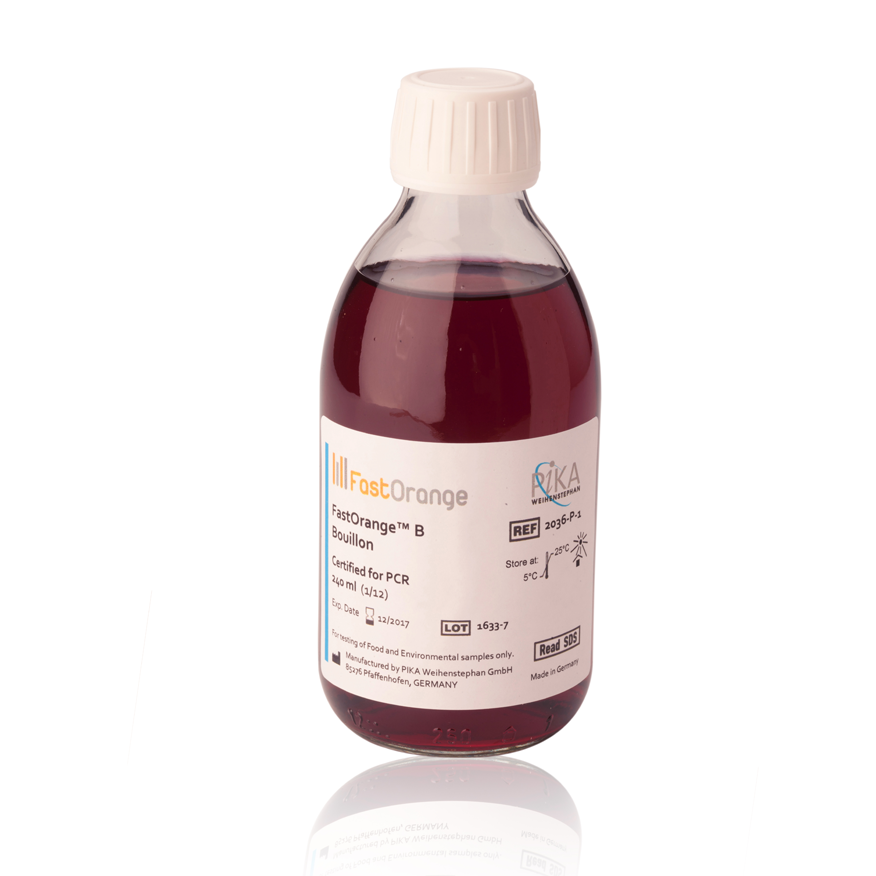 FastOrange® is a revolutionary range of media for the enrichment or detection of spoilage microorganisms in beverages. FastOrange® can be used on its own, giving a very clear color change from violet to yellow and the formation of turbidity and a precipitate, with no need for any further detection method. The broth is simply added directly to your sample with no need for accurate measurements, making it perfect for use at line in the factory itself. Additionally, FastOrange® Broth can be used as an enrichment stage ahead of detection via real time PCR analysis to help achieve the lowest detection limit.  The color change within the broth also provides a screening step so that only presumptive positives need to be tested by PCR, significantly reducing the amount of tests required.
FastOrange® Agars are available for pour plates or membrane filter analysis using the same color change.
Every brewery from multi-nationals to small Craft breweries, as well as every wineries, fruit juice producers and other beverage manufacturers can use PIKA FastOrange® for routine control throughout the whole process chain,
In order to detect different specific spoilage microorganisms, FastOrange® is a product series which comes in different varieties, each available either as a broth or an agar. Every batch is PCR certified.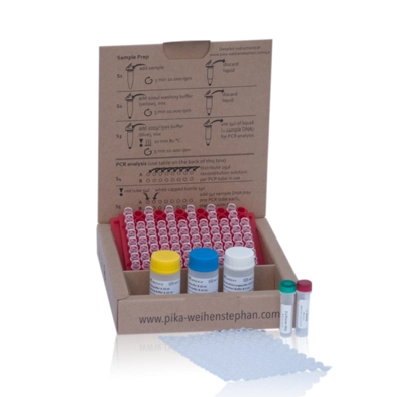 Real Time PCR Detection Kits
Real Time PCR is often the chosen technique when sensitivity, accuracy and time to result are critical for specific test samples.
Our Detection Kits for real time PCR are an open system in microtitre plate formats in 100uL and 200 uL tubes and can be used with real time PCR thermocyclers instruments from nearly all manufacturers. Great thought has been taken when developing our test kits, keeping the end user in mind. You don't have to be a specialist to gain reliable results as all our kits are outstandingly simple to use.  Our PCR method and cycle conditions are all identical, allowing the analysis of different bacteria and yeasts at the same time, giving you efficiencies and consistency with your testing. All our kits contain the primer and probes dried in each capped tube, reducing handling steps. Additionally, the format of PIKA test kits allows single tubes to be processed, therefore there's no wastage of tests or hidden costs.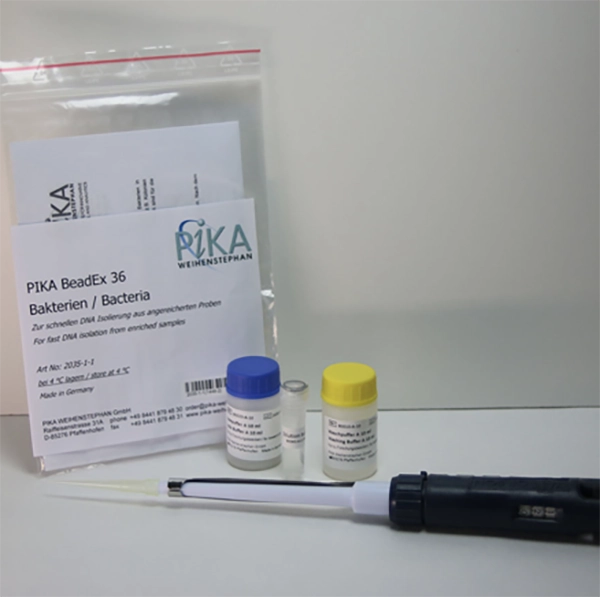 The extraction method used to isolate the test DNA from your sample is just as important, as this must be easy to use and provide maximum recovery.
At PIKA Weihenstephan we place great value in the fact that our customers can use our products without complex instruments and time-consuming processes. PIKA DNA Isolation Kits are simple and robust, and especially suitable for use in routine quality control labs in breweries, wineries and the beverage industry.
Once extracted, isolated DNA can be analyzed for the detection of microbial spoilers, contaminants, or for the detection of genetically engineered material. PIKA offer three different extraction methods depending on your preference. PIKA HeatEx lyse cells through heat, PIKA BeadEx provides mechanical extraction through the use of glass beads, whilst PIKA SeedEx is designed specifically for the analysis of barley, malt or other cereals.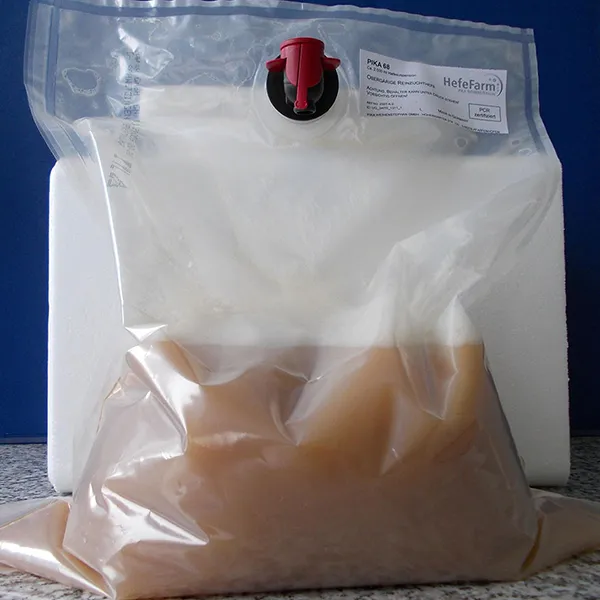 HefeFarm&reg and HefeSafe&reg
Our HefeFarm® delivers fresh and pure yeasts in a liquid form direct from the propagation phase. This gives you several major advantages within your brewery. These yeasts can be used at lower cell concentrations than the typically used "old" liquid yeasts. You can adjust the yeast dosage to your individual production cycle and not the other way around. No need for you to wait until your yeasts "wake up" into proliferation, the yeast can be transferred direct into the wort and starts its proliferation immediately without any delay.
We are also delighted to professionally store your proprietary brewing yeast strains in our HefeSafe®, providing your yeast as a liquid starter culture or on an agar slant when required. Additionally, your strains are insured whilst in our HefeSafe® storage, giving you complete peace of mind.