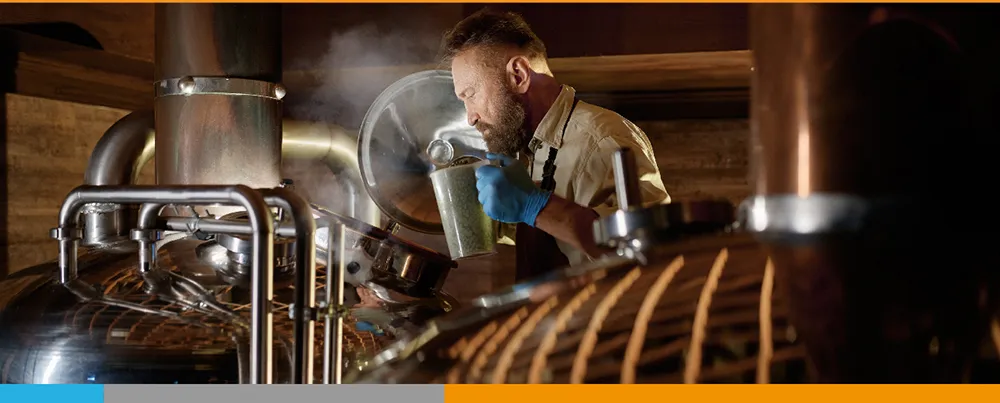 Unrivalled Yeast Bank and Professional Storage
PIKA is the only supplier to provide pure yeast fresh in the propagation stage. We don't store at -80oC, nor do we let the yeast settle and age which has so many advantages for you in your production compared to conventional yeasts previously frozen and then supplied inactive. The impact is noticeable and immediate. We would even say your yeast has more personality!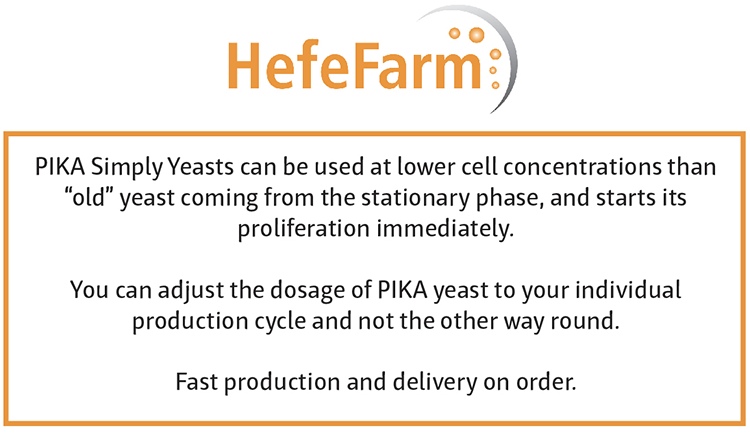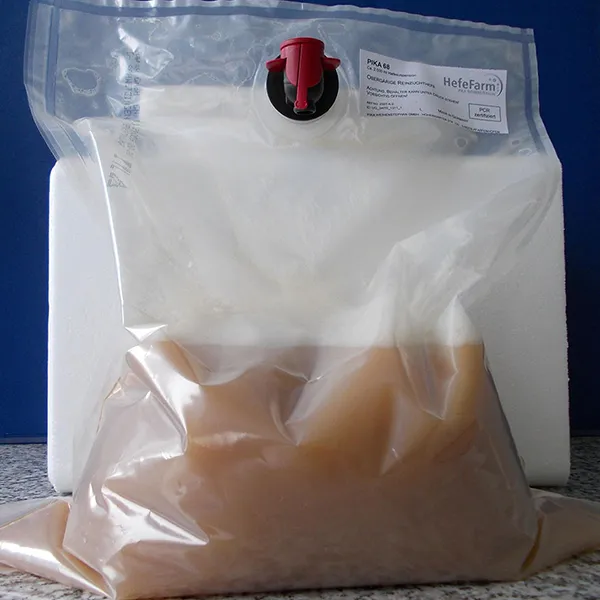 Whether top or bottom fermenting, our yeast farm delivers all types of brewer's yeast. The most frequently used yeast strains 34/70 (lager yeast) and 68 (Weissbier yeast) are always fresh in stock, their delivery is possible within 1-3 days, even through the weekend. Call us on a Friday and the yeast will be ready on Tuesday noon at your brewery, ready for immediate use. Other yeasts from our vast selection are delivered within 5-7 working days.
All our yeasts have a guaranteed viability of more than 95%. They are delivered in single-use packaging presented in a Bag-in-Box. Naturally every batch delivered is PCR tested and free of other microorganisms with a quality certificate.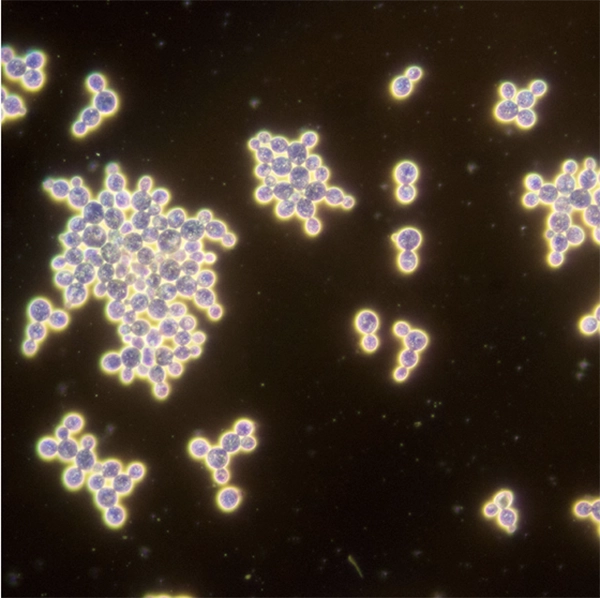 Not only can you purchase your yeast strains from us in the propagation phase, PIKA can also professionally store your own proprietary strains. Your strains will be fully insured in our HefeSafe®, stored and kept continuously fresh for you. Any time you need a strain, we deliver your yeast as a liquid starter culture or an agar slant within a short time. This is one of our numerous service features which makes us especially outstanding in the brewing industry.
Our professional services extend even further as if you want to have your proprietary yeast strain microbiologically examined or purified, we are happy to take care of it.