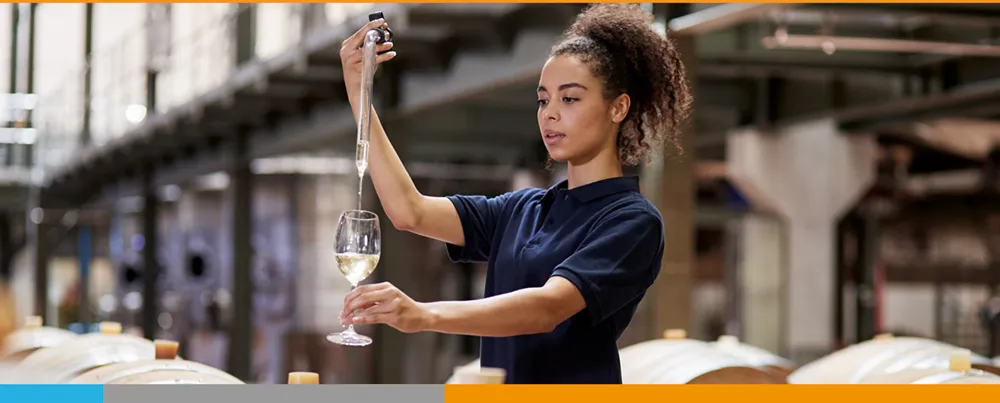 Molecular Kits Specific To The Beverage Industry
The extraction of DNA from your sample is a critical step ahead of molecular testing; the more efficient it is the more DNA will be released and therefore the more accurate and sensitive your test will be. With PIKA DNA Isolation Kits you can extract DNA from bacteria, yeasts and molds from enrichments or direct from production samples. As will all PIKA products, our isolation kits are individually adapted for both the material to be analyzed and the composition of the potential spoilers which are expected in beverage samples.

With our easy to use DNA Isolation Kts even non-molecular biologists can process their samples for PCR without problems. PIKA DNA Isolation Kits are suitable for use in the production lab; it is one simple procedure for all sample types and microorganisms. Beer samples, yeast or process samples are all treated with the same method. Processing takes just 15 minutes and the resulting DNA can be used for bacteria and yeast PCR tests.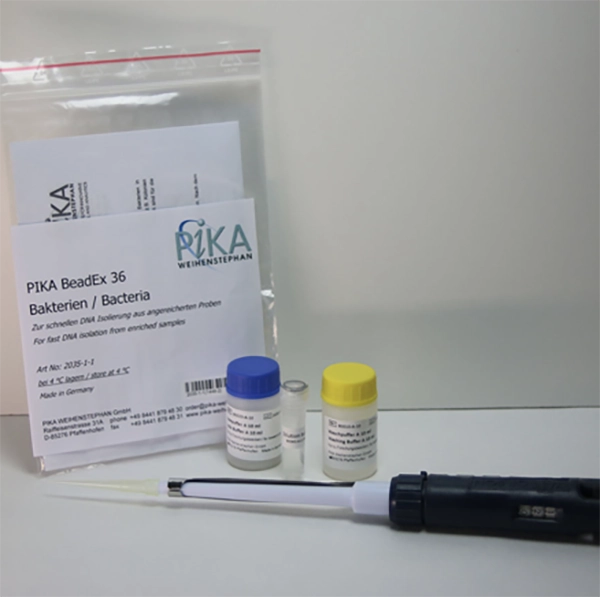 PIKA HeatEx Isolation Kit utilizes heat from a water bath or heat block to induce cell lysis. This is a great all-round extraction method used for almost all beverage samples.
PIKA HeatEx is intended for the extraction of DNA from bacteria and yeast cells in enriched samples and is optimized for real time PCR.  The microorganisms can either be isolated from solid surfaces i.e. colonies on membrane filters, or from liquid samples. Prior isolation of single colonies is not necessary. Extracted DNA can directly be used for molecular analyses like PCR.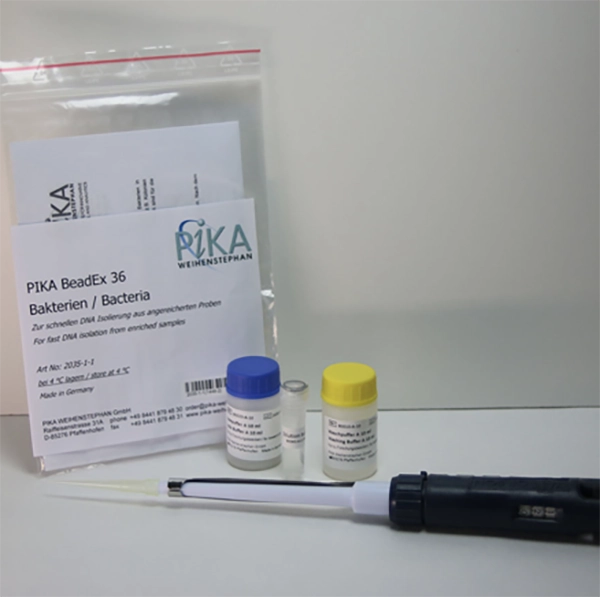 PIKA BeadEx contains tiny glass beads and is used with a microshaker enabling mechanical DNA extraction. BeadEx is recommended for samples with yeast and mold cells which can be hard to break. PIKA BeadEx is also recommended ahead of Alicyclobacillus screening and our species ID kits.
The DNA Isolation Kit PIKA BeadEx is intended for fast DNA extraction from bacteria coming from enrichments. Bacteria can be taken from solid surfaces (e.g. colonies from membrane filters) or from liquid samples. Cell disruption is achieved mechanically without costly instruments by shaking in the presence of glass beads. The isolated DNA can be further used in diverse molecular biology analyses as PCR.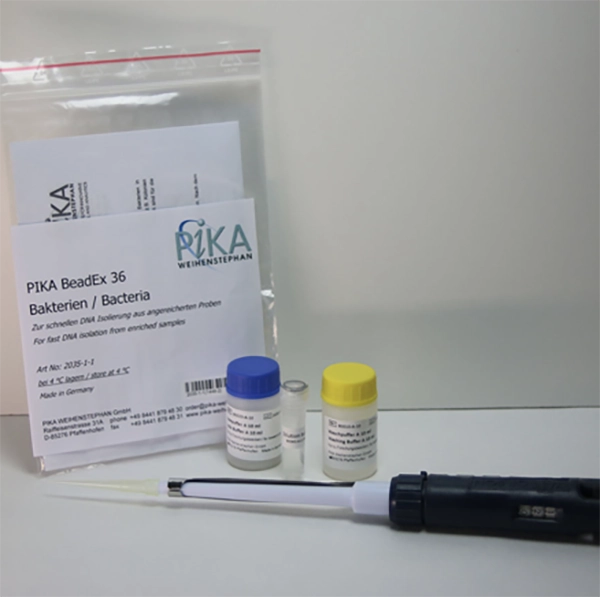 Especially for the examination of grain, PIKA SeedEx allows the analysis of up to 20 grams of milled barley, malt or other cereals for contamination with bacteria, yeasts and molds – or to check varietal purity.
The kit can be applied both for the detection of DNA from cereals as well as from microbiological contaminants, e.g. molds like Fusarium. The sample treatment results in the effective removal of potentially DNA degrading material as well as of PCR inhibitors. Extracted DNA may be used in several downstream applications as PCR.